'Teen Mom' Court Hearing on Fate of Baby Leah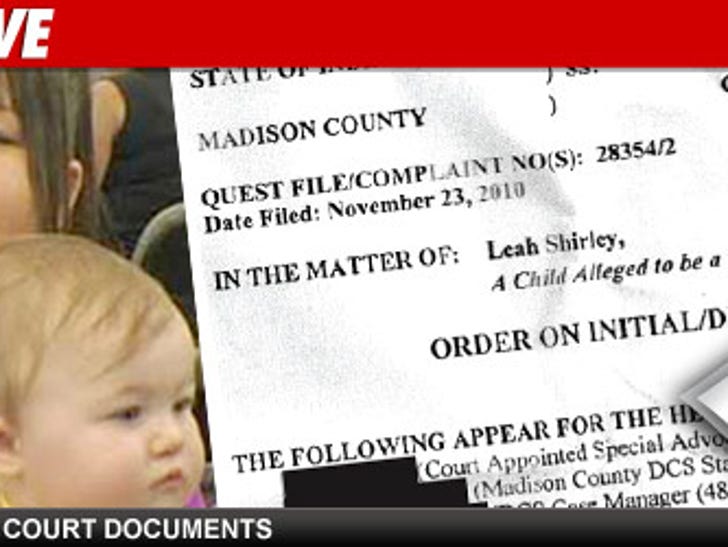 TMZ has learned ... a hearing is set for January 19 in the "Teen Mom" case to determine what should happen to baby Leah -- daughter of Amber Portwood.
TMZ has obtained court documents "In The Matter Of Leah Shirley, A Child Alleged to be a Child in Need of Services."
According to the docs, the judge will conduct a "Fact-Finding Hearing."
Among the witnesses who will appear:
-- Amber Portwood, the mom
-- Gary Lee Shirley, the baby daddy whom Amber beat
-- Dorothy Ferguson, a Department of Children's Services staff attorney
-- Rebekah Johnson, DCS Case Manager
The docs also show Amber has denied the allegations of neglect: "Amber Portwood ... denies the allegations of the petition and the matter is set for a Fact-Finding hearing on 1/19/2011.
There is also reference to removing Leah from Amber's home, to secure the baby's "health and welfare."
We've also obtained Gary's subpoena, which requires him to come to court with documents, video and other items that address the issues.