Artest Gives Away Championship Ring -- Keeps Box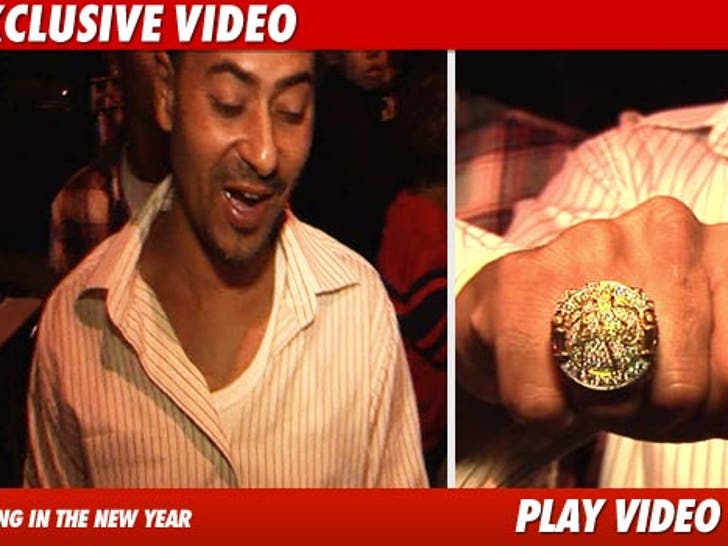 The man who won Ron Artest's 2009-2010 NBA championship ring in a charity auction last weekend claims Ron-Ron only had one stipulation before he handed over the hardware ... he wanted to keep the box.
Raymond Mikkael took his brand-new, GIGANTIC diamond-encrusted ring out for pizza in L.A. last night -- where the father of four told us he only spent around $100 on raffle tickets ... and was shocked when he heard his name announced.
Artest's auction raised more than $500,000 to boost mental health awareness -- and the NBA star says he'll do it again if the Lakers can repeat.
For the record -- Mikkael now has one more championship ring than LeBron James.