J.Lo Tells Indoor Playground to Shoe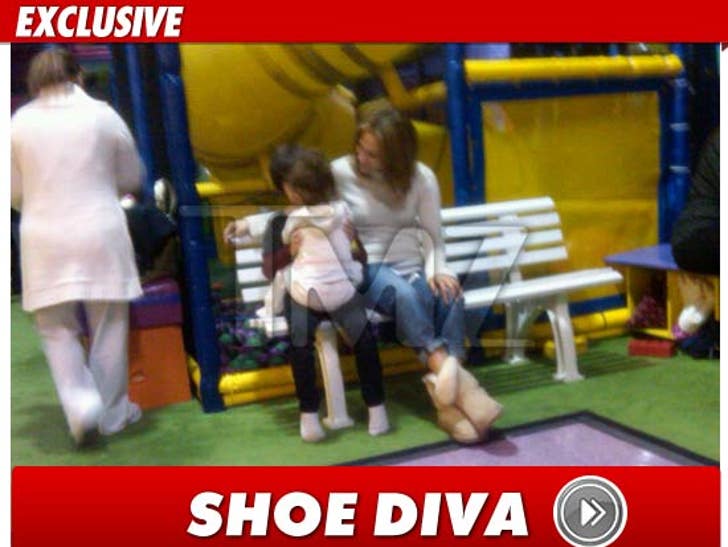 The 41-year-old "American Idol" judge took her twins and five (FIVE!) helpers to Bright Child indoor playground in Agoura Hills recently.
We were told the policy there is that absolutely everyone has to be shoe-free -- but J.Lo was allowed to hang out with her boots firmly placed on her diva feet. Ugg!
Despite what you heard, she's not Jenny from the sock.