TMZ Live: Mel Turns 55, Sandra & Ryan ... Just Friends!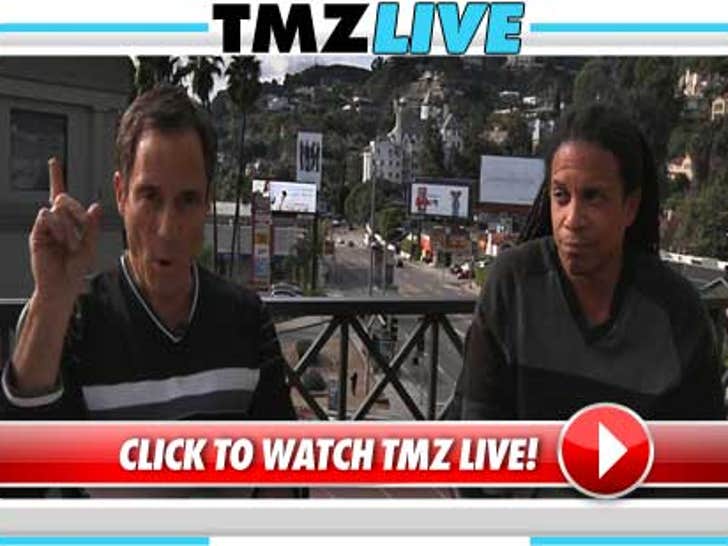 (02:00) We're back outside for TMZ Live outside today -- even though Gary & Dennis called in because of snow.
(4:00) "Volcano" ... among the worst sci-films ever, according to NASA
(5:00) Dr. Conrad Murray's preliminary hearing is tomorrow!
(6:30) Michael Lohan claims Lindsay met some "amazing people" while in rehab
(7:00) Miley Cyrus' bong ... now for sale!!!
(8:30) Arnold Schwarzenegger leaving his office for the last time ... in the most dramatic way ever.
(10:40) TMZ ... what we did for NYE!
(14:30) Lindsay ... back in court in February.
(14:40) Steve Hirsch buying Octomom's house
(20:09) Tommy Chong ... jail time for mailing bongs.
(22:20) Oksana Grigorieva could be charged with extortion after the domestic violence case comes to a close
(22:39) Mel Gibson turns 55 today
(23:50) Ryan Reynolds and Sandra Bullock ain't dating ... they're just good friends
(25:28) Josh Duhamel and Fergie spotted on the beach, looking great.
(26:55) Kim Kardashian's new single ... awful.