Favre Accusers: Jets Shut Us Out Before Lawsuit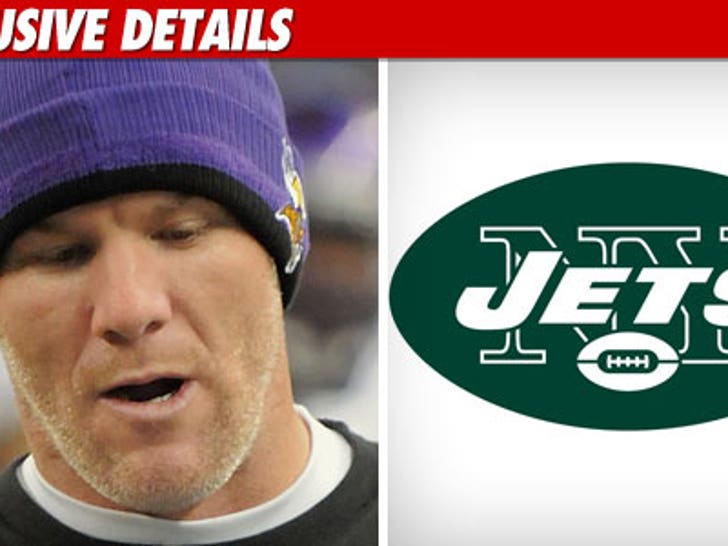 Before two masseuses sued Brett Favre for sexual harassment they made a last ditch appeal to the NY Jets to get their jobs back, but were denied ... according to an attorney for the women.
Christina Scavo and Shannon O'Toole's lawyer David Jaroslawicz tells TMZ he sent a letter in November ... asking the Jets to rehire them.
In the lawsuit -- filed yesterday -- the women claim the Jets stopped hiring them after Scavo's husband confronted Favre about text messages he allegedly sent proposing a rendezvous with her.
Jaroslawicz says he and the Jets went back and forth ... but ultimately they refused to put Scavo and O'Toole back on the payroll -- and it was only then that they decided to sue Favre and the team to recoup lost wages.
Scavo and O'Toole were never officially "terminated" by the Jets -- because sources associated with the team say the women were not Jets employees ... but independent contracted workers.