Toni Braxton Playboy Pictures -- I May Show Some 'T&A' for Playboy
Toni Braxton
I May Show Some 'T&A'
For Playboy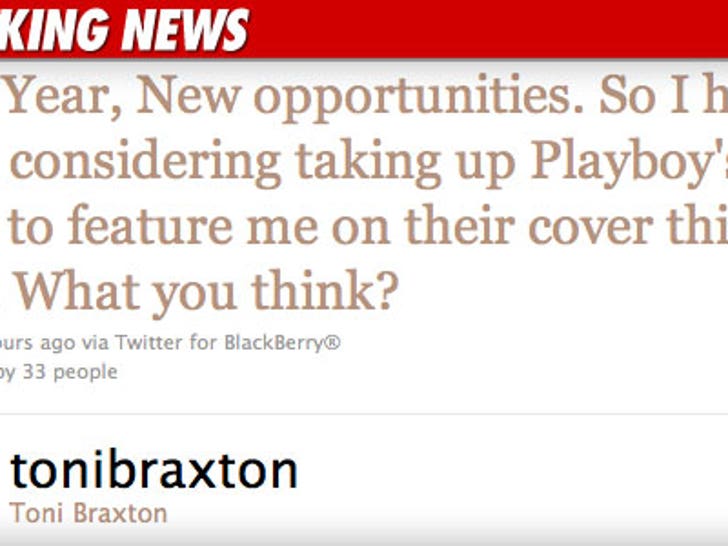 Financially troubled singer Toni Braxton may have found a way to scrounge up some extra cash -- Toni claims she's seriously considering a "T and A" photo shoot for Playboy Magazine.
43-year-old Braxton went to her Twitter this morning and wrote, "New Year, New opportunities. So I have been considering taking up Playboy's offer to feature me on their cover this year. What you think?"
She noted the spread would be "tastefully done" featuring "Just a lil T and A."
Braxton insists Playboy has hit her up for a photo spread 3 times before -- but now that she's somewhere between $10 and $50 million in debt, the timing may finally be right.