NFL Star Fighting 'Jambalaya of False Accusations'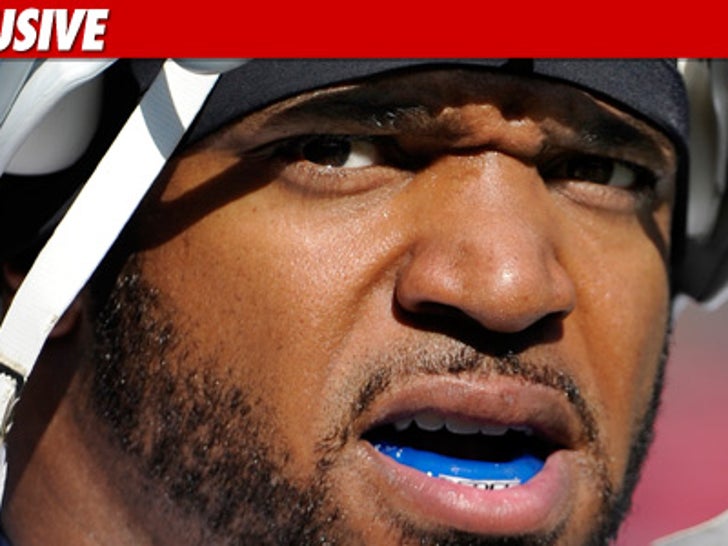 Indianapolis Colts superstar Dwight Freeney is firing back at allegations he stiffed a famous L.A recording studio out of $400,000 in rent -- with his attorney calling the lawsuit a "jambalaya of false accusations."
TMZ obtained a scathing letter sent by Freeney's attorney, Peter A. Gonzalez, to the owner of the famous Edmonds Tower building -- Tracey Edmonds ... who was once married to the music producer Babyface.
In the document, Team Freeney compares the lawsuit to a "Mexican soap opera" -- because the allegations against NFL star are "pure fiction."
Freeney's lawyer then proceeds to lay down the hammer -- calling the complaint a "jambalaya of false accusations, disorganized misrepresentations and legally insufficient claims" ... noting, "Mr. Freeney is not personally a party to any agreement with Plaintiff."
UPDATE: Tracey Edmonds's lawyer, Trent Copeland, tells us, "The idea that Tracey Edmonds, a CEO of a major entertainment company would invent a claim against Dwight Freeney for unpaid rent just doesn't pass the straight face test."
Copeland continues, "Mr, Freeney might intimidate quarterbacks, but he will not intimidate Ms. Edmonds" ... adding, "We intend to vigorously pursue her claim that Dwight Freeney's music company with his knowledge and with his money rented space in her building and he stopped paying rent that he legally owed."