'Jersey Shore' Cast -- Gym, Tan ... Brand New Car!
'Jersey Shore' Cast
Gym, Tan ... Brand New Car!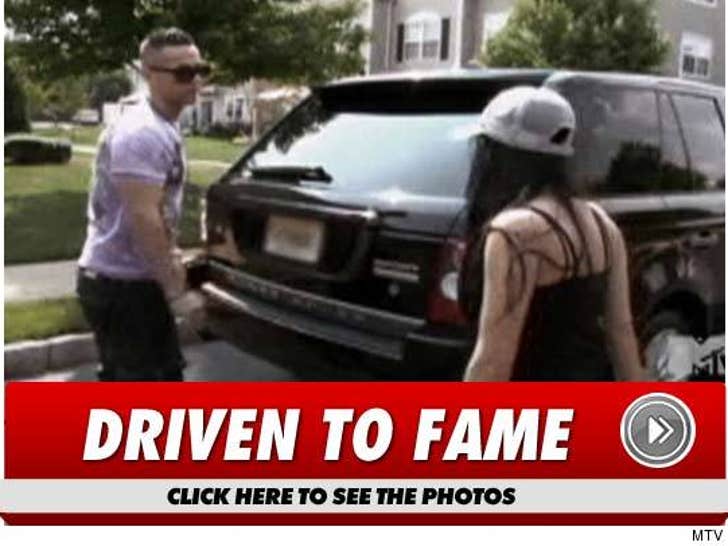 The only thing remotely new (besides that chick Deena) on last night's third season premiere of the "Jersey Shore" ... every cast member showed up to the beach house in an expensive new ride.
While Jwoww, Snooki and Ronnie (who drove up with a very sour Sammi) fist pumped their fame into new BMWs, Vinny cruised up in a sleek Mercedes, Pauly D gelled well with his Cadillac and The Situation flashed his jacked up Range Rover.
Drunken partying, bar fights and fake tans definitely have their perks.