Jersey Shore's Ronnie -- My KO Victim Wanted a Fight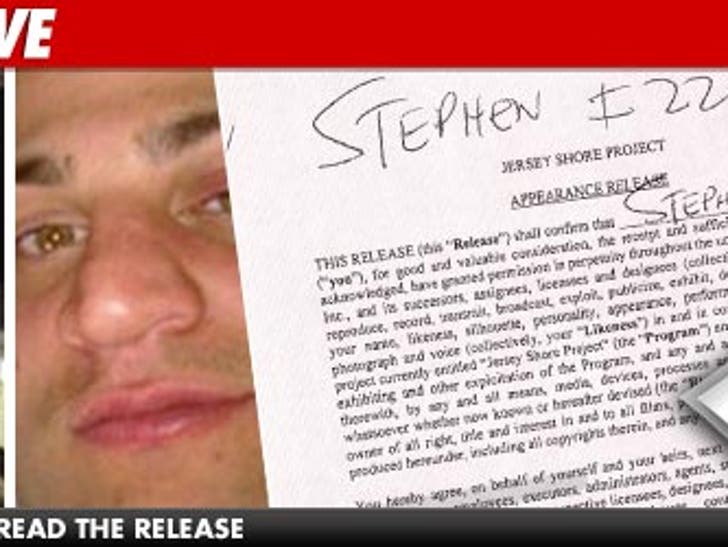 Ronnie from "Jersey Shore" is convinced the guy he coldcocked last summer on Season One was just a fame whore who picked a fight to get on TV ... and now, the "Jersey" star says he can prove it.
Ronnie's manager Matt Cohen tells TMZ ... Stephen Izzo had encountered "Jersey" producers three weeks before the fight and signed a release form to appear on the show -- a form obtained by TMZ.
Cohen claims Izzo realized he needed conflict to score screen time -- so he went home and concocted a plan to provoke Ronnie into a fight on camera ... and we all know how that went.
Ronnie's manager believes the release form proves Izzo "obviously wanted to be on the show" -- and was willing to do whatever it took to make that happen.
Izzo's currently suing Ronnie and MTV over the punch -- claiming, among other things, invasion of privacy and unauthorized use of his image.
Ronnie was indicted by a grand jury in New Jersey last month over the scuffle -- charged with one count of third-degree assault ... and he could face up to five years in prison if convicted.
We contacted Izzo -- but he refused to comment.