'You're Cut Off!' Star -- The Mug Shot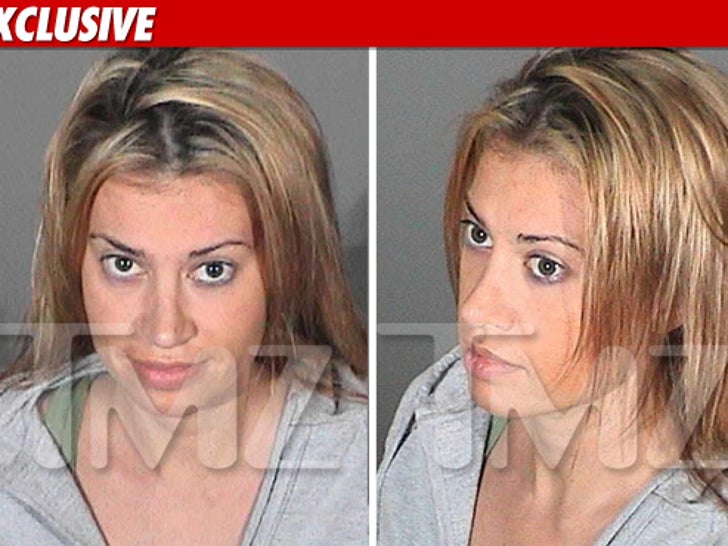 TMZ has obtained the mug shot for ugly-people-hating pampered princess Jennifer Jowett -- the chick from VH1's "You're Cut Off!" who was popped for DUI last night -- and based on her shirt, she's tanked.
As we first reported, Jowett was pulled over in West Hollywood for talking on her cellie while driving -- and when the officer approached the vehicle, she allegedly stank like booze.
We're told Jowett promptly flunked her field sobriety test and spent the night in the slammer. She was released this morning after posting bail.
It's just the latest problem for Jowett -- sources connected to the reality star tell us she's been spiraling out of control ever since she signed up for the show. In fact, we're told she was involved in multiple physical altercations with fellow castmembers during the taping of the show.
We're guessing that footage will surface sometime during the season.