Brett Favre Masseuse -- QB Did NOT Harass Me!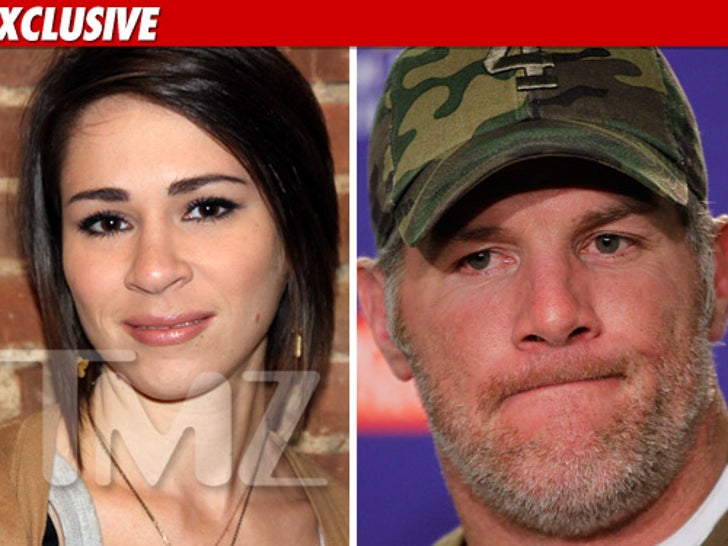 Brett Favre deals with sext rejection like a pro -- and knows just when to back off -- at least according to the mystery masseuse who turned down the QB's advance back in 2008.
Amanda Oswald -- who was hired by the New York Jets to work on Brett for a day in 2008 -- confirms to TMZ that Favre sent her a text message soliciting her for a sexual encounter after a massage session.
Oswald tells us that unlike two OTHER masseuses who worked on Jets players on the day she was contracted, Oswald and her lawyer Andrew Campanelli will NOT be pursuing a sexual harassment case against the NFL star ... because she doesn't feel Brett violated her rights.
Oswald explains ... after Favre sent the text asking for a private session with "bad intentions" -- Oswald said she texted back, simply informing him she wasn't game for anything sexual.
According to Oswald, Favre replied, "OK" ... and never pursued her further.
Oswald tells us, "I do believe it was inappropriate ... I can't say I was being harassed."
Oswald has not worked for the Jets since the day of the text incident ... but she tells us she's not opposed to taking another gig with the team if the opportunity presents itself.