Sandra Bullock -- I'm NOT Dating Ryan Reynolds
Sandra Bullock
I'm NOT Dating Ryan Reynolds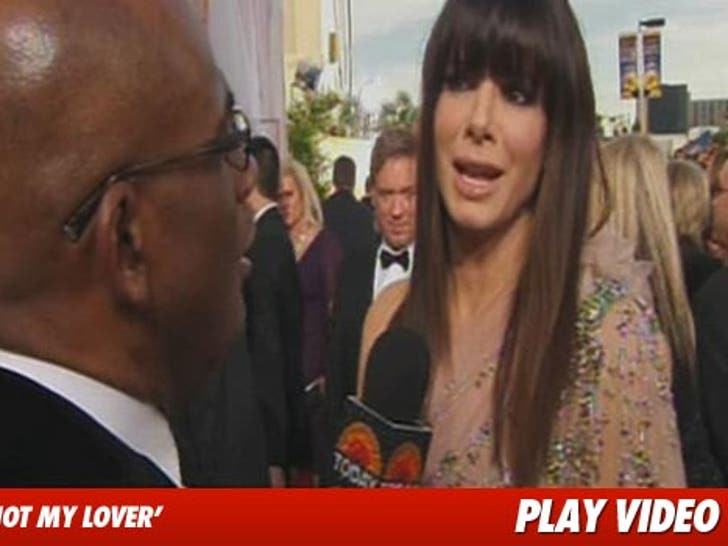 Sandra Bullock went rumor-killing at the "Golden Globes" last night -- telling "Today" that she's saying she and Ryan Reynolds have NOT engaged in any boot-knocking ... ever.
Bullock told Al Roker, "He's not my lover, he's just an amazing friend I've had for ten years ... I don't get his lovin' after dark."
... and millions of people rejoiced.