Snooki -- Sorry, I'm Not Dead
Snooki
Sorry,
I'm Not Dead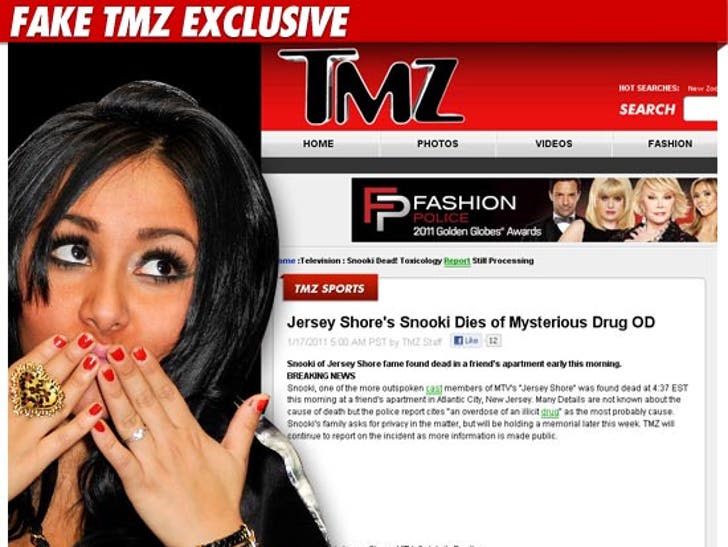 Snooki's Facebook page is flooded with messages from people who think she just died from a massive drug overdose ... problem is, it just ain't true.

Some people with a morbid sense of humor flooded the Internet this weekend with false reports that the "Jersey Shore" star kicked the bucket. But according to a rep -- who spoke to Snooki this morning -- she's alive and probably drinking somewhere right now.
Snook's FB page is now swamped with condolence messages ... mixed in with a few notes from people who can spot a fake story when they see one.