Snooki's Drunken Arrest -- 'I'm a F-ing Good Person!'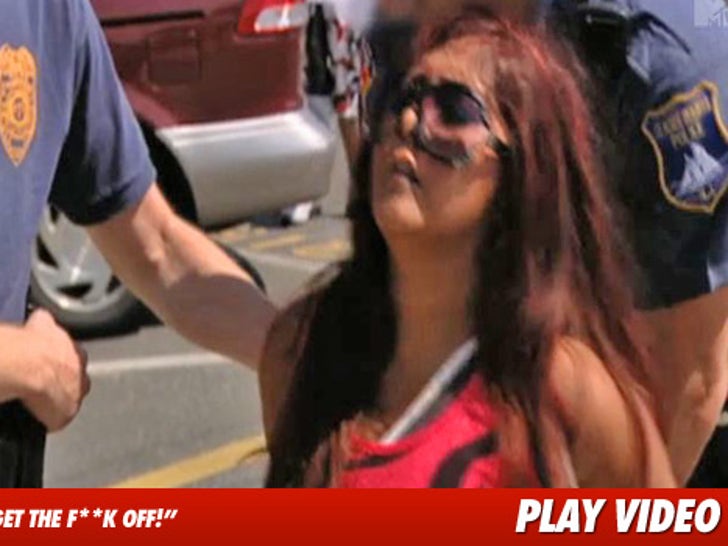 Snooki dropped the F-bomb all over a couple of Seaside Heights police officers on the day she was arrested last year ... she was also REALLY wasted.
"Jersey Shore" finally aired the disastrous footage last night -- when Snooki was arrested for disorderly conduct on July 30, 2010 after Snooks drunkenly rolled around on the beach.
During the arrest, Snooki tells cops "Get the f**k off" ... and "I'm a f**king good person."