Vince Neil to Serve Time for DUI Bust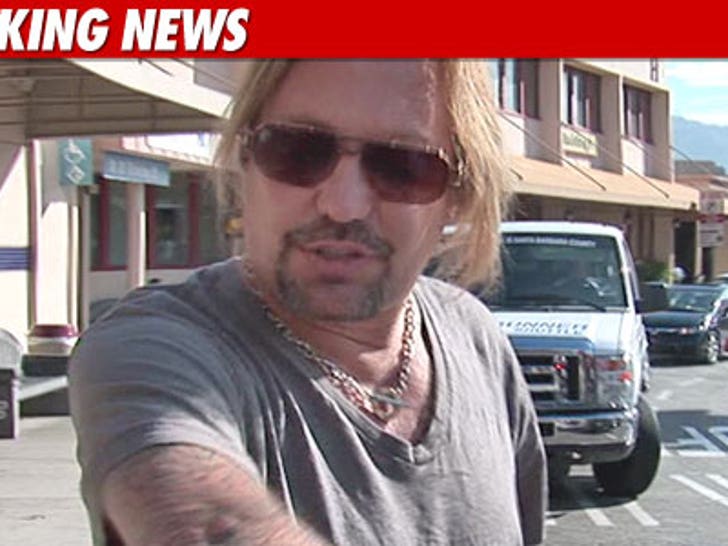 Mötley Crüe frontman Vince Neil will cop a plea in his DUI case next week that involves just over two weeks in the pokey ... according to the Clark County District Attorney's Office.
We're told Neil will have a hearing on Jan. 26 ... will plead guilty to driving under the influence ... and will be sentenced to 15 days in the Clark County Detention Center in Las Vegas, followed by 15 days of house arrest.
As we previously reported, Neil was busted in Vegas for DUI in June of 2010 -- and his blood alcohol level was nearly three times the legal limit.