Vince Neil's Post-DUI Show -- Booze on the Brain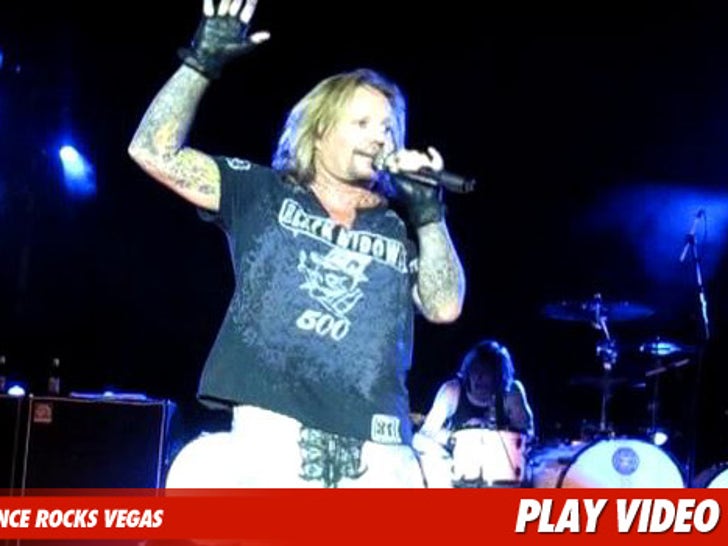 Vince Neil performed his first show since his DUI last night in Las Vegas -- where he clearly had one thing on his mind ... alcohol.
While singing songs from his album, "Tattoos & Tequila," Neil addressed the crowd at the Palms -- and shouted "Who's been drinking tequila tonight? Who's gonna drink some tequila tonight?"
He should have been asking ... Who's got a designated driver?!