"Survivor" Winner -- Outwit, Outlast, Outta Jail!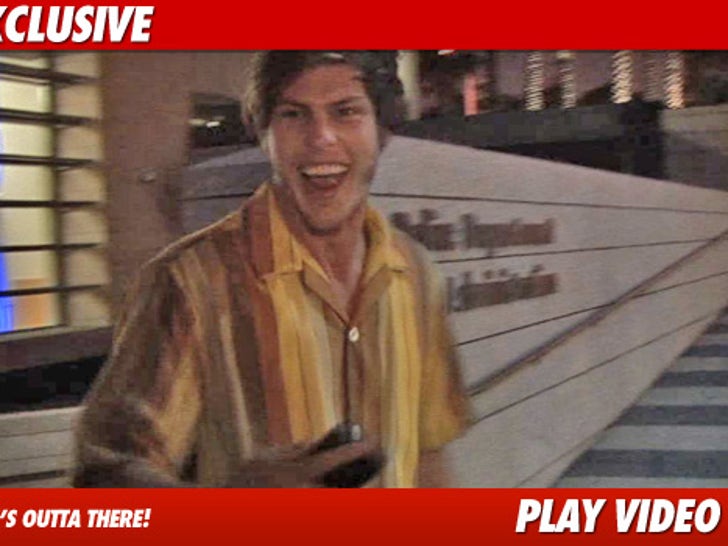 Leave it to a "Survivor" winner to get picked up from jail in a LIMOUSINE!
Judson "Fabio" Birza -- who won $1,000,000 on the most recent season of "Survivor" -- walked right out of jail and into a white stretch limo last night ... minutes after he was released from the Santa Monica police station.
As we previously reported, Birza was hauled to the slammer last night after cops arrested him on suspicion of being under the influence of a controlled substance ... while skateboarding.
Fabio told us, "Dude, this is such bulls**t ... I got treated like a baby."
Moments after he got into the limo -- Birza and his buddies popped a few Tecates to celebrate his newfound freedom.