John Travolta as John Gotti!!!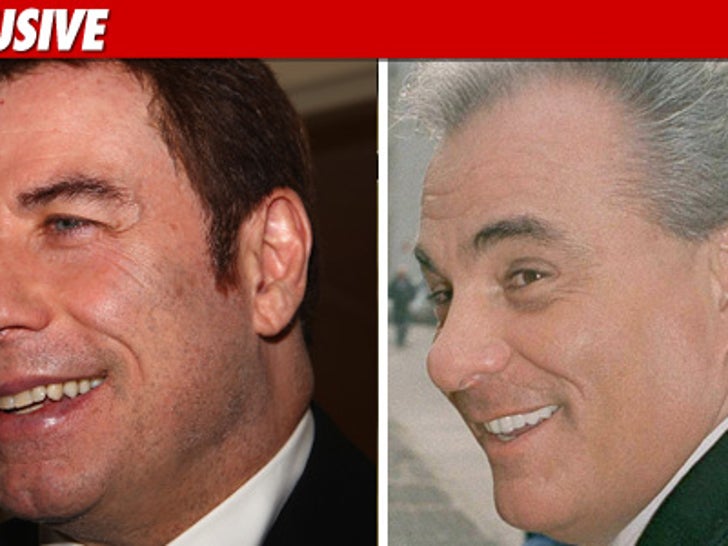 It's awesome casting ... John Travolta playing John Gotti in a new movie.
Travolta was at Amici restaurant (Italian, of course) in Brentwood last night, where he was coy about taking the role. But Marty Ingels -- the Executive Producer of the movie who dined with John -- was more direct, saying Travolta will play the lead role in the movie, titled "Gotti."
Sources tell us Travolta has not signed on the dotted line yet.
We're also told James Franco has been approached to play John Gotti, Jr. Awesome.
Our sources say Nick Cassavetes -- of "Alpha Dog" and "Notebook" fame -- is currently rewriting the script and will be the director.

Marc Fiore -- who purchased the rights to Gotti's story back in September -- was also at the last night's meeting and is Executive Producer on the film.