'Top Chef' Star's Baby Daddy: I Want Custody!
'Top Chef' Star's Baby Daddy:
I Want Custody!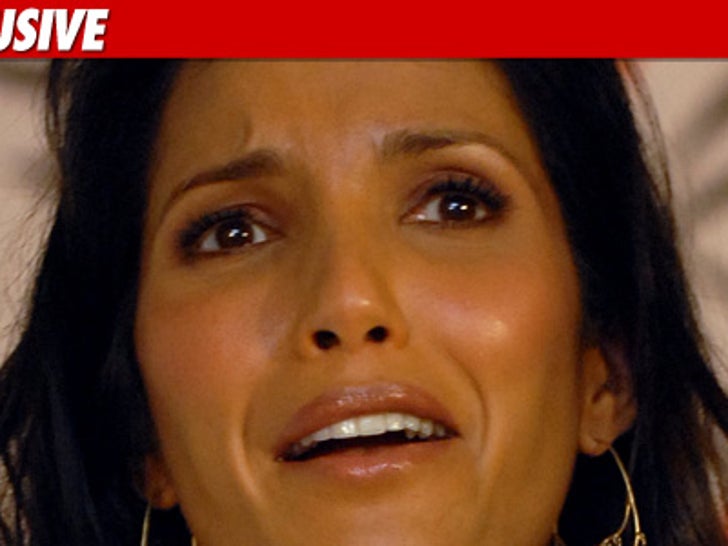 The baby daddy of "Top Chef" star Padma Lakshmi has filed legal papers to wrestle custody away from her ... TMZ has learned.
Adam Dell -- brother of the computer king -- filed papers today in a Manhattan court. Under an out-of-court agreement, Adam has visitation rights to see his 11 month old daughter, Krishna Thea Lakshmi, 9 days a month.
That agreement, sources say, is in effect until February 20, when Krishna turns 1. Both Adam and Padma were discussing a custody arrangement after Krishna's birthday, but the negotiations recently fell apart.
Sources tell us ... Adam is still furious over the name Padma chose for the baby. We're told two days after Krishna was born, Adam went to the hospital and launched into a 4-hour tirade over the name.
Adam, who had an intermittent relationship with Padma, was also complaining he was only allowed to see the baby 7 hours a week, though sources connected with Padma say she has never denied him a day of visitation.
Sources connected with Padma tell TMZ ... she feels "bullied" by Adam and wants to handle this in private, for the sake of the baby. We're told Padma -- who is not receiving child support -- has made it clear to Adam she wants nothing to do with him other than raising the baby, and feels this is Adam's way of forcing a relationship.