Condom Company -- 'Skins' Needs Our Protection!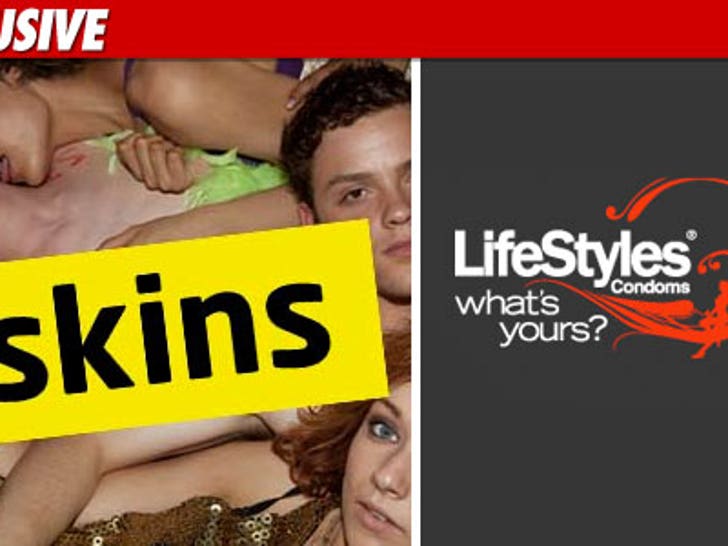 Not every "Skins" advertiser supports the pull-out method -- in fact, LifeStyles condom company actually wants to insert its commercials into MTV's controversial show ... all in the name of safer sex.
A rep for LifeStyles tells TMZ, "We are considering advertising during 'Skins', as it provides the opportunity to impart a responsible message about safe sex to an audience who clearly needs to understand the implications of their actions."
Unlike many advertisers who dropped out of "Skins" since its premiere last week -- Taco Bell, H&R Block, Subway, Schick -- LifeStyles claims the show could actually teach a valuable lesson ... "that [teens] can and should be protecting themselves and their partners."