What has 2 Thumbs, 19 Kids and 3 Houses?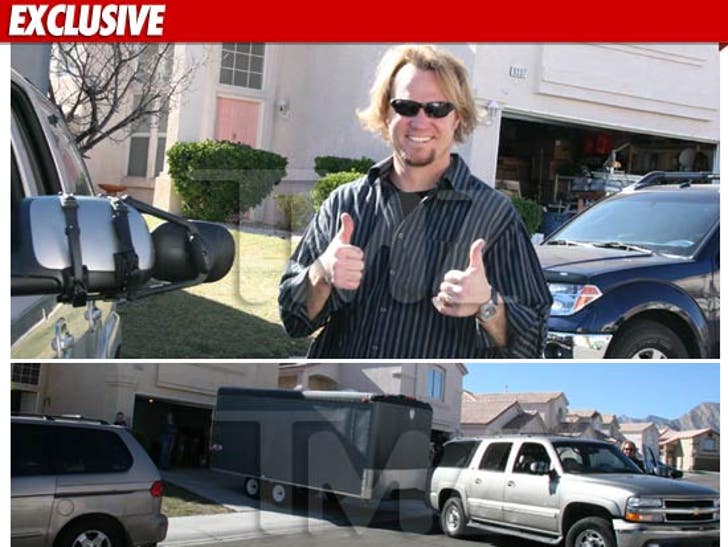 THIS GUY!!!! "Sister Wives" dad Kody Brown struck his best Fonz pose while moving one of his wives into her new Vegas home this week -- one of THREE pads the 24-member family will be living in.
Sources close to the polygamous posse tell TMZ ... Kody is renting three homes on the same block in a Vegas-area community -- and TMZ obtained photos of K-dog moving Meri into house #1 earlier this week.
We're told the rest of the fam will be spread out in the other two homes -- with two of Kody's 4 wives doubling up in one house.
As we first reported -- Kody moved the gang to Nevada so he and his wives can "explore new job opportunities" -- and although the details of the new careers are still unclear ... Kody seems to have a future in moving.