'Sister Wives' Fam -- Break Down in Las Vegas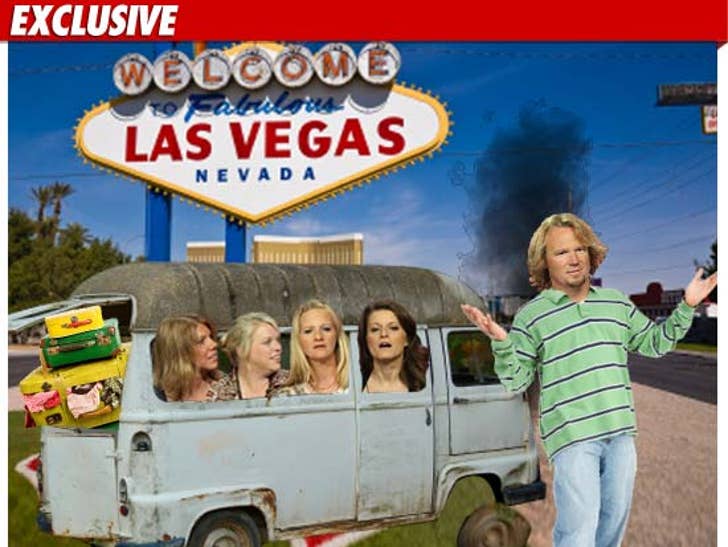 "Sister Wives" star Kody Brown has officially moved the family to VEGAS, BABY ... baby, wife, wife, wife, wife, kid, kid, kid, kid, kid, kid, kid, kid, kid, kid, kid, kid, kid, kid, kid, kid and kid.
TMZ has learned Kody and crew moved into their new temporary rental home in Sin City late Tuesday ... but it wasn't an easy journey.
Average travel time from the Brown's home in Lehi, Utah to Vegas is roughly 6 hours ... but Kody's caravan took 30 HOURS to complete the 397 mile voyage.
We're told the gang was slowed down by "multiple car issues" -- including EIGHT blown tires!!!
As we previously reported -- Kody and the rest of his polygamist family moved to Nevada to "explore new job opportunities" ... but it's unclear what kind of career moves they're looking to make.