Civil War 'Idol' Contestant -- A Real 'Musket' Man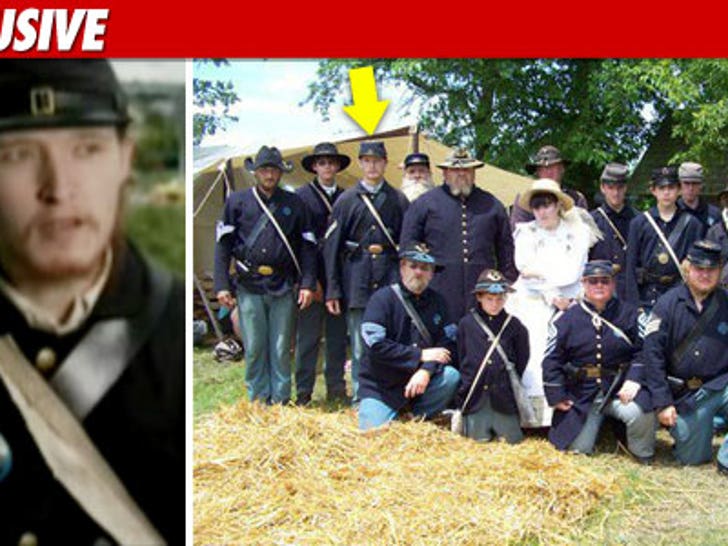 The Civil War reenactor from last week's episode of "American Idol" wasn't joking -- the guy actually pretends to be a soldier from the 1860s in his spare time ... and TMZ has obtained a photo to prove it.
Sources in Nathaniel Jones' Civil War reenactment group -- called "Muskets and Memories" -- tell TMZ, the 22-year-old from Wisconsin has attended the historical dramatizations for years with his family.
Our sources had no comment on Nathaniel's singing ability (or lack thereof) -- but said they were excited he was reppin' for their pretend regiment.
As for Nate's fake soldiering ... we're told he usually sports a Union uni -- and is "always serious, but very polite."
It was a civil war, after all.