Falling Ice at Super Bowl Stadium Injures Six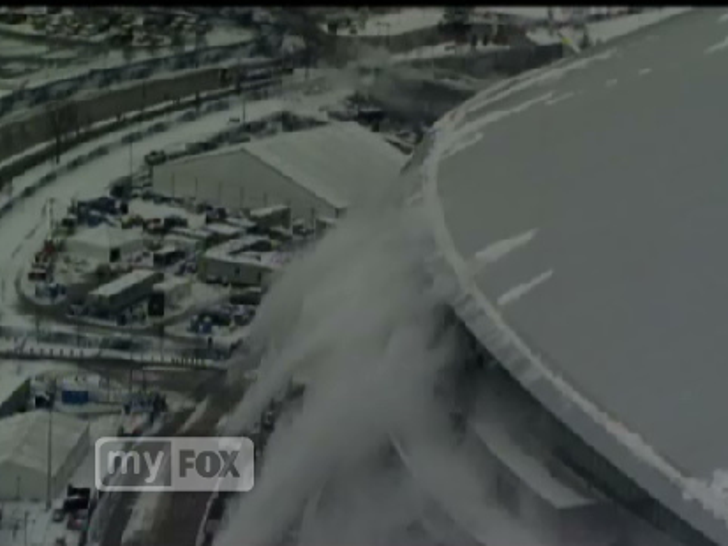 Six people were injured, one critically, by ice falling off the roof of Cowboys Stadium in Dallas earlier today.
Five of the injured were transported to local hospitals, one of them being critical. We're told the other injured person was transported by private vehicle.
A rep for the NFL tells TMZ: "The ice and snow melting off of the Cowboys Stadium roof has caused several sliding snow falls onto the plazas. There have been several injuries. All stadium entrances have been closed except for the truck tunnel, which is away from the building by a very safe distance. All workers and visitors will now enter and exit through the tunnel until further notice."