Deion Sanders -- Kids Come Before Hall of Fame
Deion Sanders
Kids Come Before
Hall of Fame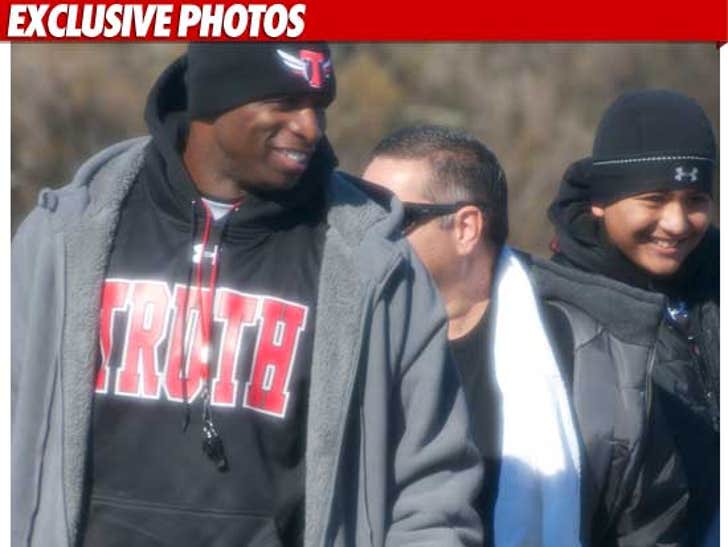 Deion Sanders showed up to the NFL Hall of Fame induction press conference on Saturday (for which he was the main honoree) wearing a sweatshirt and track pants -- that's because he didn't want to leave a youth football game before it was over.
Deion's team took on a team coached by Snoop Dogg in something called the Snooper Bowl (so it shouldn't come as a surprise that Snoop's team won in a landslide).
We're told Deion got calls early in the morning asking him to show up for the announcement -- but Deion told them the kids came first and he didn't want to disappoint them.
The man they call "Primetime" made it eventually, wearing the same black Under Armour sweatshirt he'd worn all day.