Howard Stern Guest -- Nick Cannon Stole My TV Show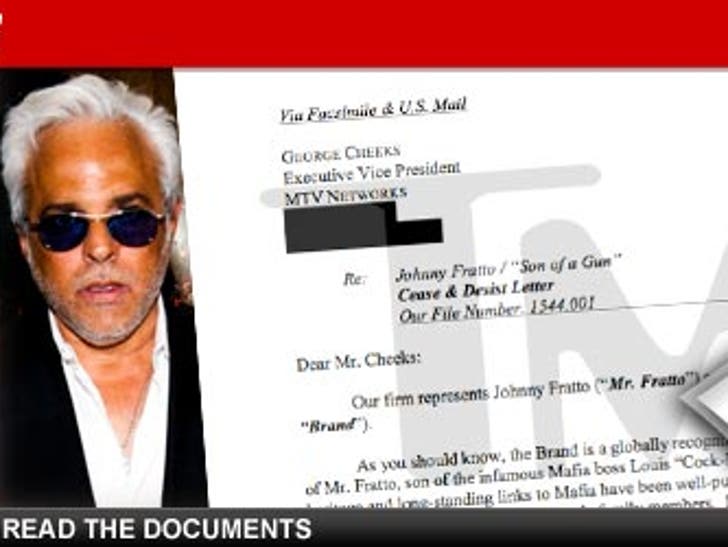 One of Howard Stern's favorite radio guests has declared war on Nick Cannon -- accusing Mr. Mariah Carey of stealing the name of a reality show he'd been working on for years.
Johnny Fratto -- son of infamous mob boss Louis "Cock-Eyed" Fratto -- claims he came up with a reality show back in 2004 called "Son of a Gun" ... centered around the daily life of a post-mafia family.
Fratto claims he's come "very close" to landing a deal with several networks -- and even produced two pilot episodes ... which he's still trying to get on the air.
But just a few days ago, MTV announced Cannon is producing a reality show with the SAME NAME -- "Son of a Gun" -- Nick's show centers around an up-and-coming rapper named Cory Gunz.
Fratto is pissed -- claiming Cannon not only jacked his title -- but also stole the mafia-themed "style" Fratto has used in his pilot episodes.
Fratto has now fired off a cease and desist letter to MTV -- ripping Nick as a "B-list actor" -- and demanding they shut down all plans to move forward with their show ... unless they change the title.
So far, no comment from both MTV and Nick Cannon.