Camille's Comeback -- 'Real Divorcees of San Diego'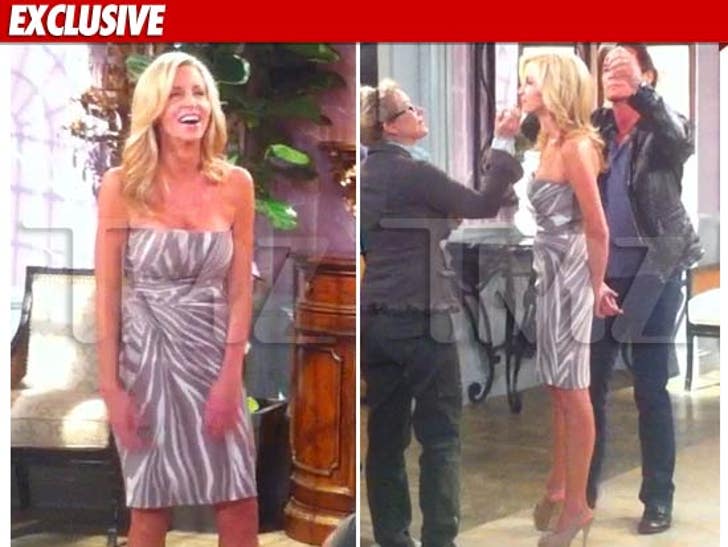 Days before the big divorce was official, Camille Grammer got a head start on her new life as a single woman -- playing a stuck-up divorcee on the show "$#! My Dad Says" ... and we got pics of her on set!!!
The cameo was shot on Monday -- and sources connected with the show tell TMZ, Camille plays a character named "Camille" ... who stars on a reality show called "Real Divorcees of San Diego."
SPOILER ALERT -- In the episode, two of the sitcom's main characters sign up to appear on Camille's fictitious reality show as her real estate agents ... and big surprise, Camille turns out to be a total nightmare. Strange. We never took her for a method actor.