Alleged Zuckerberg Stalker -- I'm Leaving the Country!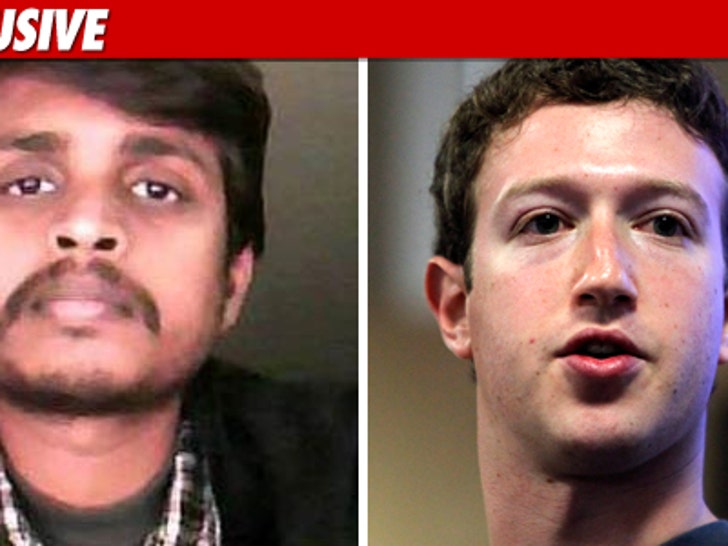 The man accused of stalking Facebook honcho Mark Zuckerberg claims he's going to stay away from MZ -- like half a world away ... because he's planning on leaving the country.
As TMZ first reported, Zuckerberg obtained a restraining order against Pradeep Manukonda -- claiming he posed a threat after he showed up at the Facebook offices and Mark's home.
Manukonda tells us he doesn't want to cause any more problems and plans on leaving Mark alone -- but he's taking it a step further. Manukonda says when his wife -- who is pregnant -- can travel they will go back to his native India.
Oh, and there's this ... remember the letter Manukonda sent Zuckberger about his sick mother? Turns out she's totally fine and Manukonda says he played the "sick mom" card because someone told him Zuck was a momma's boy ... and he thought he'd get some sympathy.