'Sister Wives' Valentine's Day -- Table for Five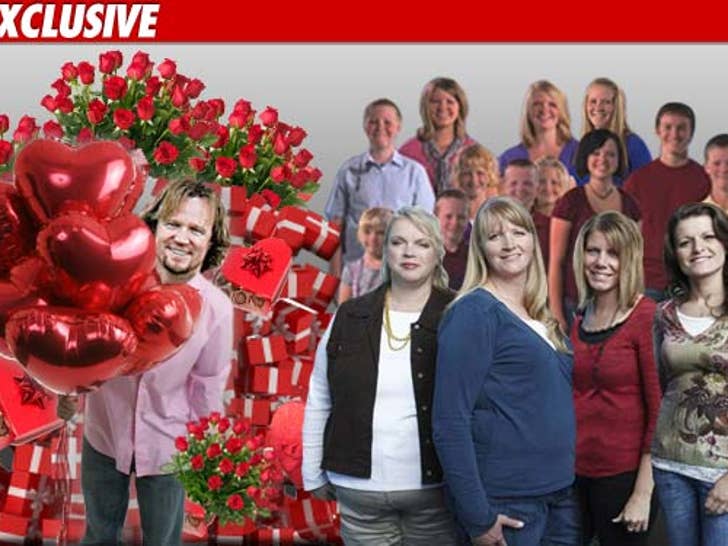 You think it's difficult to get a reservation for two on Valentine's Day? Try making one for you, your spouse, your other spouse, your third spouse, and your new spouse.
Such is the dilemma for "Sister Wives" star Kody Brown. He tells us that in the past, he's spent Valentine's Day with other polygamist families -- since most polygamists don't usually like to be too public about the whole plural marriage thing.
This year, however, is different. Brown tells TMZ since the family is "public about the lifestyle now," he's considering taking all the "Sister Wives" out to dinner together. We recommend ordering a sampler platter.
As for gifts, Brown says he usually gets cards and chocolates for each of the wives and a small chocolate Valentine for his 10 daughters. Brown says he bought Christine a necklace, but still has to shop for the other wives.
Maybe Kay Jewelers is running a buy one, get two free promotion.