Sean Penn & Wyclef -- No More HATE-ee, The VIDEO
Sean Penn & Wyclef
No More HATE-ee,
The VIDEO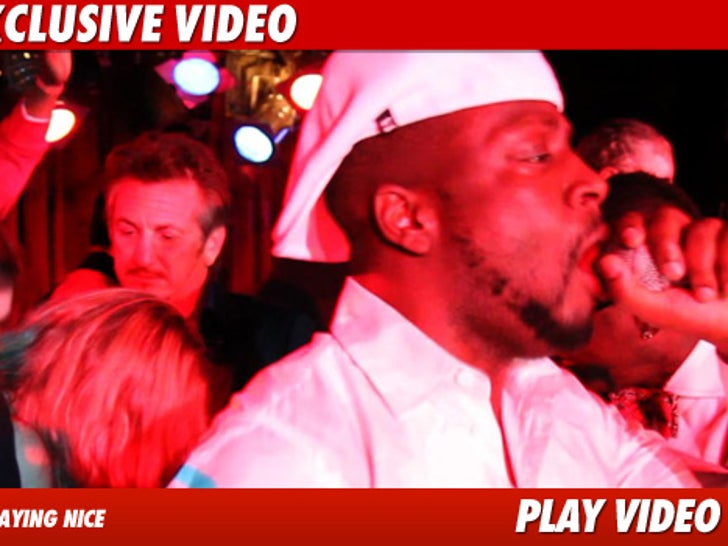 Moments after Sean Penn and Wyclef Jean buried the hatchet in their nasty feud over Haiti ... they were ripping it up on stage at a benefit show -- and TMZ's obtained video of their peace summit.
In the video -- shot Friday at the Help Haiti event at B.B. Kings Blues Club & Grill -- 'Clef is singing and dancing ... while a few feet away Penn signs autographs.
Sources at the club have said they squashed their beef backstage in a dressing room.
Helluva turnaround, considering the two famously feuded last year when Penn questioned Wyclef's motives in running for president of Haiti -- and Wyclef accused Penn of drug use ... which Sean denied.