TMZ Live -- Sheen, Cyrus & the TMZ Bus Tour!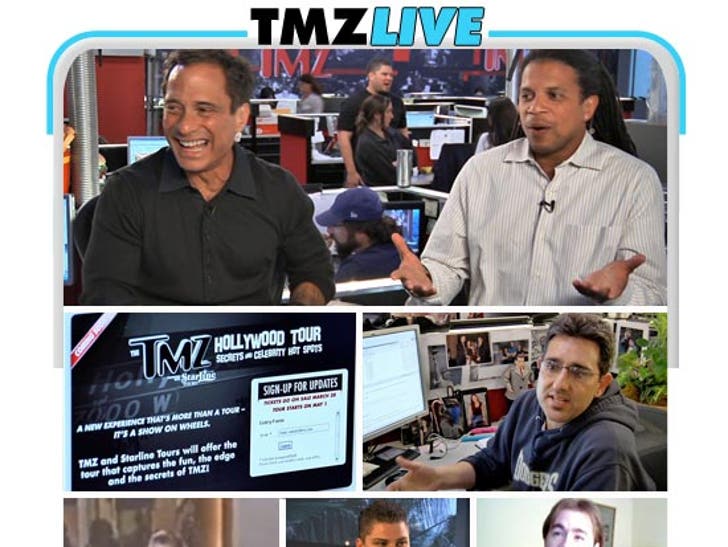 (1:50) Would Harvey consider getting a face lift?
(3:40) Charlie Sheen and "Two and a Half Men" producer Chuck Lorre are at war! Mike joins in with all the details.
(8:00) Frankie Muniz allegedly put a gun to his head during a crazy altercation with his girlfriend -- but he's telling a completely different story.
(13:00) Why is Nevada letting Dr. Conrad Murray keep his license?
(14:30) Is "Two and a Half Men" too big to fail?
(15:20) The value of the necklace Lindsay Lohan allegedly stole -- why does it matter?
(18:00) Tiger Woods spitting incident -- big deal or not?
(20:20) Billy Ray Cyrus says "Hannah Montana" ruined his family -- is it defamatory?
(24:00) Twitter questions!
(24:50) Introducing ... the TMZ Hollywood Bus Tour! Harvey has all the exciting details!
(30:45) Al Sharpton's James Brown impression ... it's amazing.