Michael Lohan -- I Booked Lindsay Lohan on Letterman
Michael Lohan
I Booked Lindsay on Letterman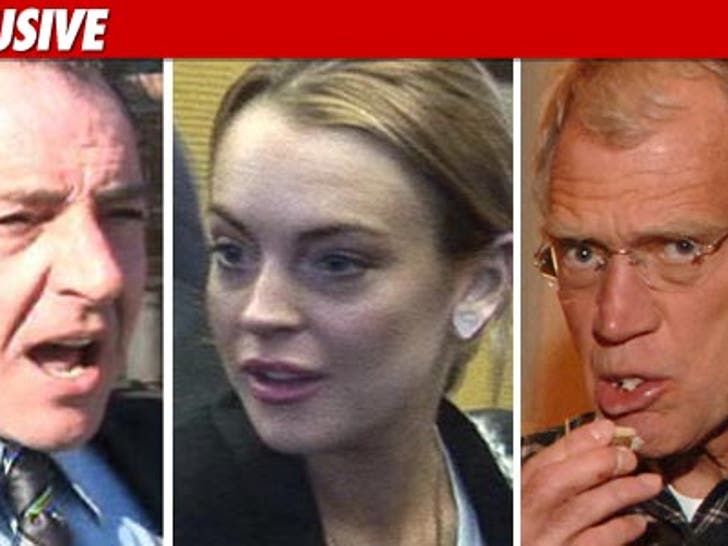 Michael Lohan has revealed HE is the mystery person who booked Lindsay Lohan on "Letterman" this week ... and tells TMZ he only signed her up after getting the green light from Lindsay herself.
In case you haven't heard -- Letterman had to issue a retraction this morning, explaining Lindsay would not be doing the "Top 10" bit on Thursday as they had announced yesterday -- after Lindsay tweeted that she NEVER agreed to do the show.
Letterman's people released a statement explaining how someone "purporting to be a friend of Lindsays" reached out to them and made the booking ... but Dave's camp didn't reveal the name of the friend.
But Michael says he was behind it -- telling TMZ he got the idea after Dave cracked a joke at Lindsay's expense during Friday's "Top 10" ... and Lindsay was into it.
Michael says Lindsay "knew full well" about the booking ... they even discussed transportation from the L.A. studio, where Lindsay would be doing the bit via satellite.
Michael insists everything was going smoothly -- until Lindsay's reps got wind of the appearance and shut it down.
Now, Michael tells us he's pissed -- adding, "Anything positive that I bring into her life ... [her people] try to nix it."