NFL Stud Drops $100K in Hollywood Nightclub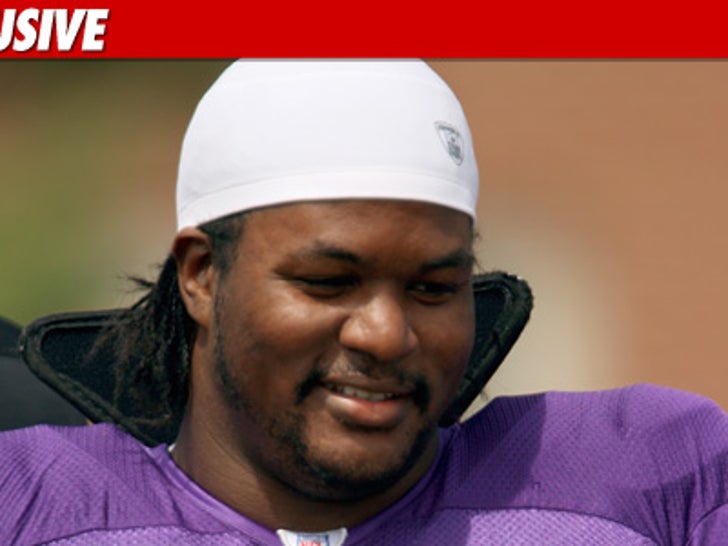 Minnesota Vikings superstar Bryant McKinnie was the ULTIMATE baller during a celebrity party at a Hollywood nightclub Thursday night -- dropping more than $100,000 on his bar tab ... TMZ has learned.
Sources at the NBA All-Star "Kick Off Party" at MyHouse nightclub -- hosted by rapper Rick Ross and model Rosa Acosta -- tell us the 6'8", 335 lb lineman ordered more than 15 bottles of expensive champagne ... among other things.
We're told some of the bottles of champagne were so big -- the entire club stopped to watch the wait staff bring them to Bryant's area to crack 'em open.
FYI -- Bryant is reportedly due to make $4.9 million in 2011 (barring a strike).