Ex-USC Star SLAMS Pete Carroll -- 'F**k You!'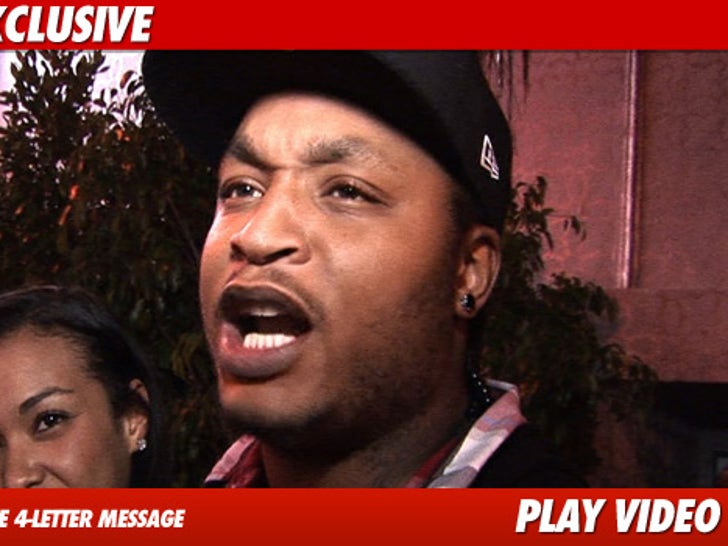 Former USC superstar running back LenDale White is PISSED at his former college and NFL coach Pete Carroll... and this weekend, he sent Pete a 4-letter message via TMZ ... "F*ck you."

White was leaving Voyeur nightclub in Hollywood with former USC teammate Dominique Byrd when we asked about reports that certain NBA players were complaining about a controversial sneaker ... and LenDale replied:
"If it ain't Chauncey Billups or Kobe Bryant ... f*ck 'em. Or if it ain't the Denver Broncos or Chris Johnson ... f*ck 'em. Or D-Byrd ... or the Trojans ... minus Pete Carroll -- f*ck you."
When our camera guy quipped, "You love the Trojans" ... LenDale continued, "Except for Pete Carroll. Minus Pete Carroll I have Trojan love."
FYI -- LenDale's been upset with Carroll ever since Pete cut him from the Seahawks last year.