NASCAR Champ -- Cinnamon Toast Crunch RULES!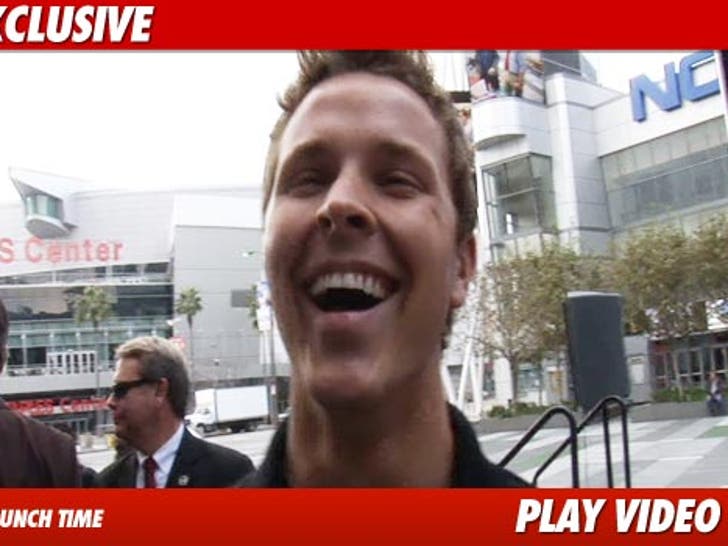 Screw Wheaties ... Daytona 500 winner Trevor Bayne says he's been running on Cinnamon Toast Crunch since taking the checkered flag in NASCAR's biggest race -- one day after his 20th birthday!
Trevor -- the youngest winner ever at Daytona -- flew into L.A. to meet his growing legion of fans ... and said he thrives on cereal, pizza, and burgers. Yep, just your run of the mill 20-year-old ... who just won a million dollars!
Trevor also told us what he plans to do with all that cash. Here's a hint: orphans.