She-Bieber REFUSES to Update Trademark Hairstyle
She-Bieber
REFUSES to Update Trademark Hairstyle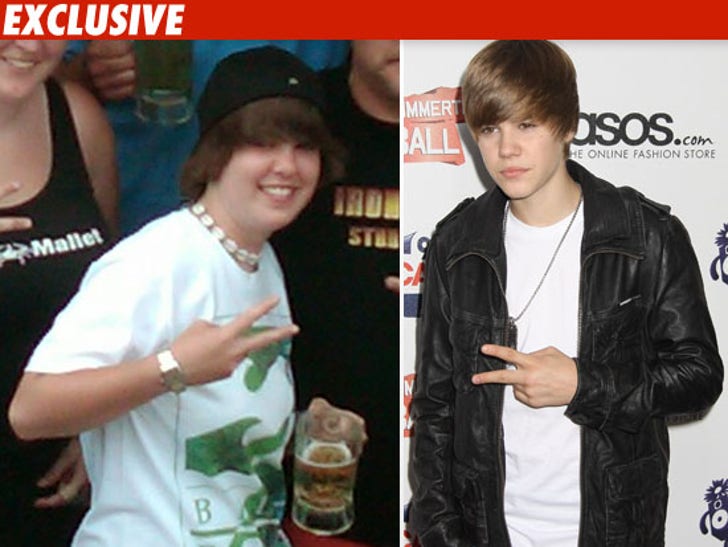 Justin Bieber's original moppy haircut will live on FOREVER -- because despite the singer's recent earth-shattering hair makeover ... his 28-year-old female look-alike has no plans to chop her locks.
Katie Cormier from Ocean City -- who was targeted by police in a Bieber-boozing mix-up last year -- tells TMZ, "I plan on keeping the same image that I've rocked for the past few years ... Sorry Bieber, I was here before you on the hair style!"
But the best part ... no more cases of mistaken identity -- she adds, "It'll be nice to not hear the tourists refer to me as Bieber."