Roseanne Barr -- My Ex-Husband Is A Conniving A-Hole
Roseanne
My Ex-Husband Is A Conniving A-Hole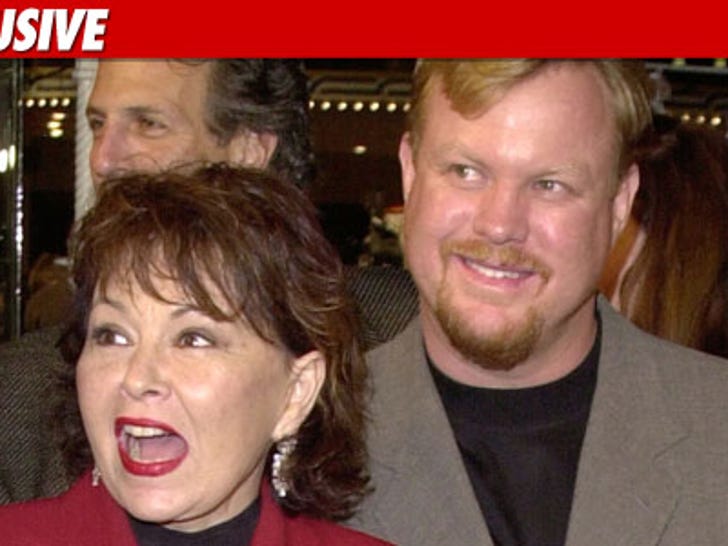 Roseanne Barr claims her ex-husband is a piece of GARBAGE ... who threatened to sabotage their son's education unless she PAID for her ex and his NEW wife to live like royalty.
Basically, Rosie is pissed that ex-hubby/bodyguard Ben Thomas wants the comic to pay for him to fly out to Hawaii for 10 days every month -- along with a new wife he met in the Philippines -- so Ben can visit the former couple's 15-year-old son.
Roseanne claims when she decided to move to Hawaii, she always expected to pay for Ben to fly out to visit their kid -- but "him alone."
So when Ben came back from a recent trip to the Phillipines with a new wife ... a wife that Roseanne and her son had never met ... Rosie claims she was shocked when Ben demanded the comic also pay for the new wife to accompany him during his monthly trips to Hawaii.
A clearly bitter Roseanne notes, "[Ben] has a history of going to the Phillipines and bringing home a woman, and marrying and divorcing her after a period of time."
She adds, "What [Ben] was asking me to do was to provide him and his new wife with a 10 day all expense paid first class honeymoon each month, under the guise of visiting our son."
As TMZ previously reported, Ben claims Rosie signed a contract in which she agreed to the arrangement -- but Rosie says she was "coerced" because Ben was threatening to block their son from attending a prestigious private school in Hawaii unless she played ball.