Roseanne's Ex: She Made Me Pay for Costco!
Roseanne's Ex:
She Made Me Pay for Costco!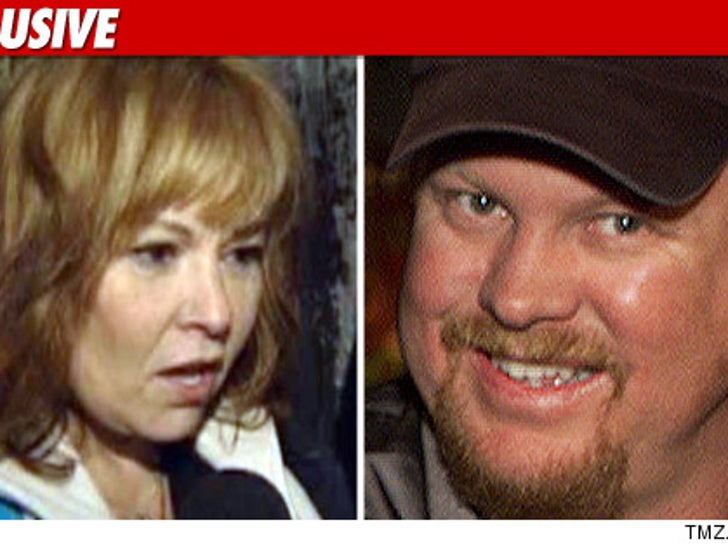 Roseanne Barr makes $300,000 per month ... and she won't even honor her promise to fly her ex-hubby to Hawaii to visit their kid ... this according to new court documents obtained by TMZ.
Ben Thomas -- Rosie's former bodyguard/husband from 1995 to 2002 -- claims earlier this year, Roseanne decided she wanted to move to Hawaii with their 15-year-old son. Ben gave Rosie the right to move with their kid, and in exchange Rosie agreed to fly Ben and his new wife to Hawaii every month for 10 days on Rosie's dime. The whole deal was reduced to writing.
Now, here's where it gets nasty ...
According to legal docs filed in L.A. County Superior Court, Barr canceled Ben's plane tickets just hours before his first flight ... then fired off an email to him saying, "I decided that I'm no longer interested in abiding by this ridiculous arrangement."
She continues, "You want to visit [our son]? Buy yourself a ticket, book a room ... See you in court."
Ben -- who claims his wealth "pales in comparison" to Roseanne's -- says he ultimately paid for his own 1st class tickets to Hawaii ... but to even out the cost, he "ate at inexpensive restaurants, rented a Dodge Charger, and filled up with gas at Costco."
Dude now wants a judge to force Roseanne to honor the deal and reimburse him for the trip -- including the Costco run.