Dicky Eklund -- Christian Bale Crashed My Website!
Dicky Eklund
Christian Bale Crashed My Website!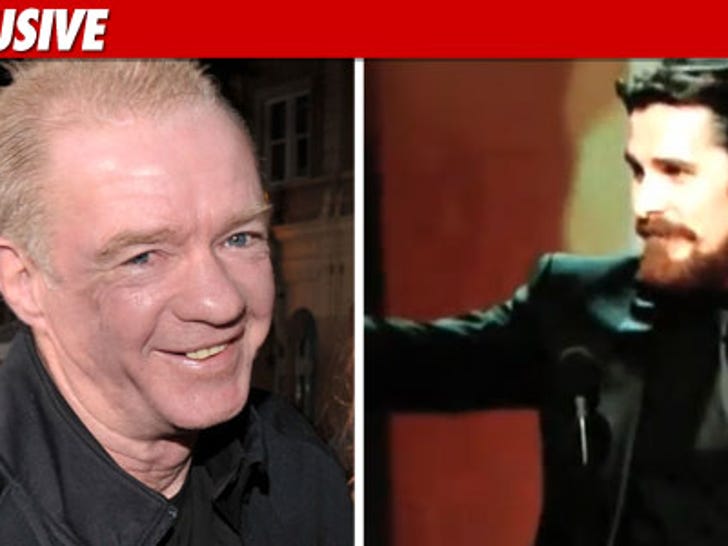 Christian Bale single-handedly crashed Dicky Eklund's website Sunday night during the Oscars -- after the "Fighter" star gave the famous boxing trainer a shoutout during the awards ceremony.
Dicky's daughter and publicist Kerry Eklund tells TMZ, Bale's promo during his acceptance speech for "Best Supporting Actor" drove a ridiculous amount of traffic to Dicky's website ... and the servers just couldn't handle the load.
Sources on the technical side tell us, the site experienced nearly 20 times its normal daily traffic -- jumping from around 500 hits to nearly 10,000.
The site is up and running again -- and Kerry tells us, Dicky's ready to kick his training schedule into high gear.