Charlie Sheen -- The Milk Tweet Was Free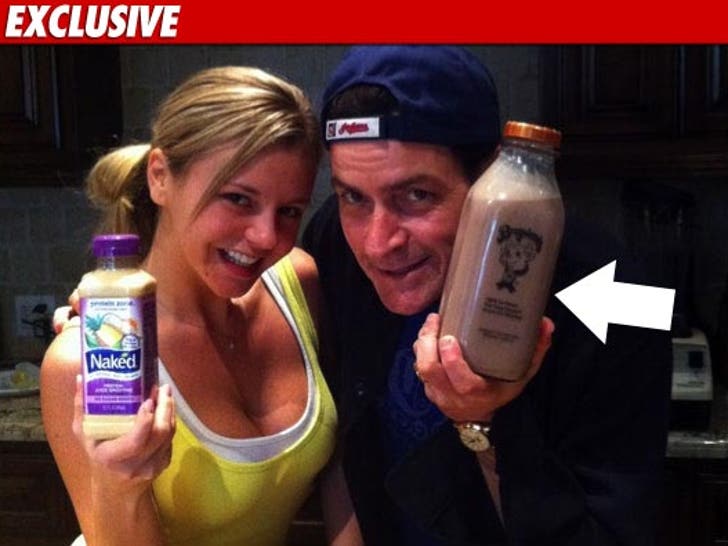 Charlie Sheen didn't make one single cent for tweeting a photo of himself with a bottle of chocolate milk this week ... TMZ has learned ... but he did prove to have some serious selling power.
Despite Sheen's claim that he only joined Twitter to make some quick cash -- the owner of Broguiere's Dairy in California tells us the farm never contacted Charlie about plugging their moo juice ... but were blown away by the public's response.
According to Ray Broguiere, the farm was inundated with phone calls from curious customers following Charlie's inaugural tweet on Tuesday.
And with celebrity tweets going for as much as $10,000 a pop ... it's the deal of the century -- Ray tells us, "I'd never be able to afford this kind of publicity."
Ray adds, "I'd be happy to give him free chocolate milk whenever he stops by the farm."