Christina Aguilera -- I'm Ready for My Close Up!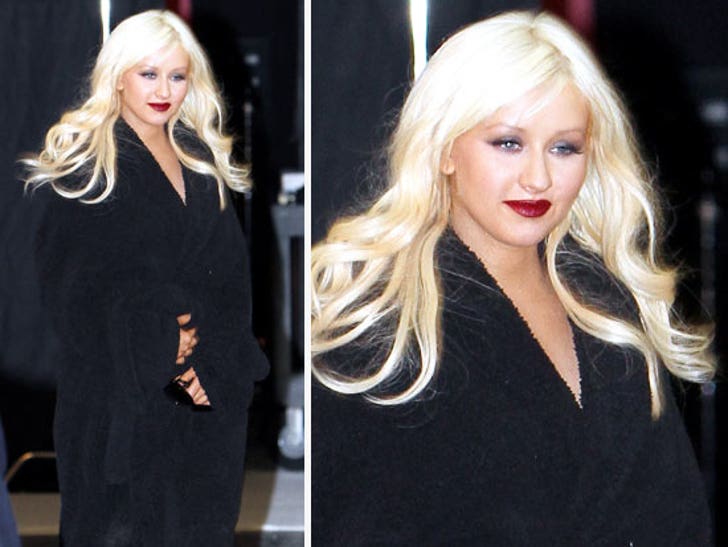 For the first time since her booze-fueled arrest, Christina Aguilera was spotted out in public yesterday -- looking like she finally shook that hangover.
Cameras snapped away as Xtina -- sporting a bathrobe -- exited Smashbox Studios in Culver City, CA ... a popular place for photo shoots.
As TMZ first reported, Aguilera and her BF Matthew Rutler were arrested Tuesday morning when cops determined Rutler was driving under the influence .. and Xtina was too hammered to take care of herself.
Officials say they will not pursue charges against the singer.