ABC Star -- Cops Pulled a GUN On Me!!!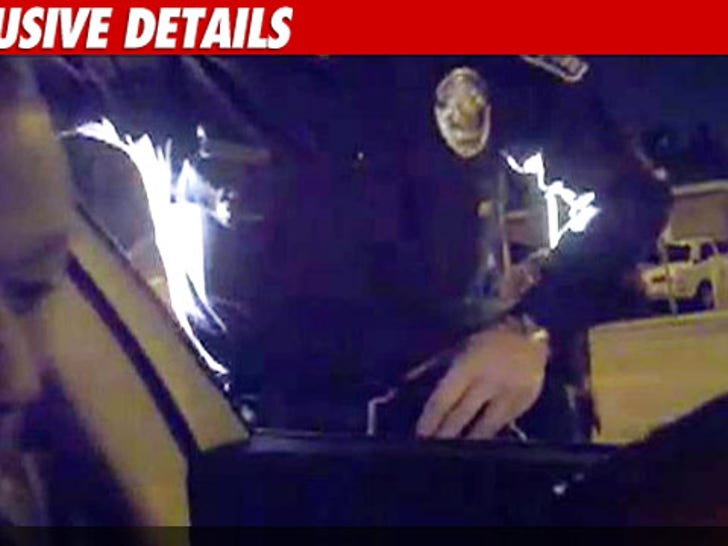 Romany Malco -- from ABC's "No Ordinary Family" -- tells TMZ he had a gun drawn on him by a police officer last night ... for no apparent reason, he claims ... and he even videotaped the aftermath of the incident.

The video shows a verbal confrontation between Romany and a police officer in Hawthorne, CA -- just outside L.A. -- moments after she pulled him over ... and approached his car with her gun drawn. Here's what Romany says went down right before he started recording the incident.
The officer pulled him over shortly after 7PM, and Romany claims she immediately began yelling, "Roll all the windows down and put your hands out the window ... everyone!!"
Romany says he grabbed his wallet and put his hands out the window -- which is when he noticed the officer had her gun drawn.
Romany says he shouted, "Since you've made the assumption that I'm a criminal ... you've got your gun drawn .. are you gonna shoot me? I dare you, please."
He says the officer approached his car -- a white Lexus sedan -- and began to explain, "Two guys were seen ... " Romany claims the officer cut herself off when she looked into his car and saw his dog -- an American Bulldog named Doodle -- sleeping in the back seat.
Romany says he gave her his wallet and when she walked back to the patrol car ... he began recording on his phone.
In the video ... Romany asks the officer for her name and badge number -- which she provides. Ultimately, he was not cited for anything and went home.
Hawthorne PD tells us they had just gotten a call from a nearby T-Mobile store that three black males -- suspected of casing the store -- had fled when a security guard approached them. Police say Romany drove out of the same parking lot where the suspects had fled.
Police tell us they've reviewed their in-dash camera and Romany's video and believe the incident was handled correctly.
Romany says he just wants to know why the gun was pulled. He went to Hawthorne PD this AM to discuss the incident and request records ... and says he'll only get lawyers involved if he feels he was treated unlawfully.