Ryan Sheckler's Truck Shot Up in Police Standoff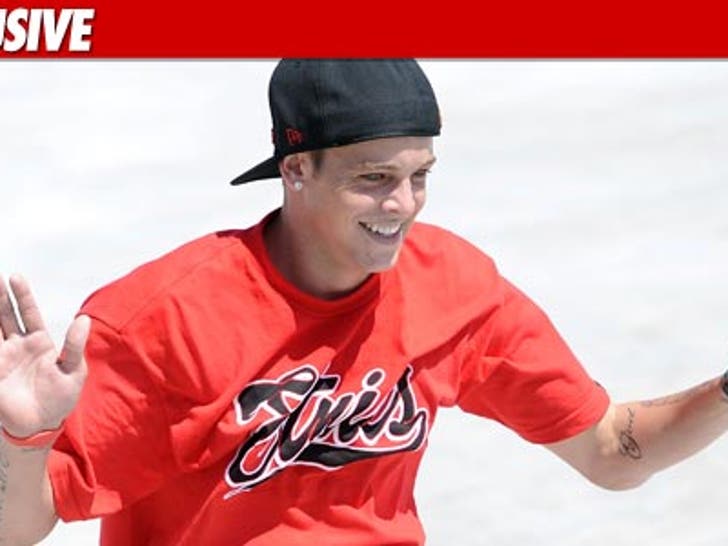 Cops opened fire on a truck owned by pro skateboarder and MTV star Ryan Sheckler last weekend after an intense midnight standoff -- but TMZ has learned Sheckler wasn't behind the wheel.
According to Orange County Sheriff's Department, deputies responded to a call about a traffic collision late Friday night involving a possible drunk driver -- but when they showed up, we're told, the driver motored it away from the scene.
Law enforcement sources tell us ... officers chased the driver down and cornered him on a dead end street -- the driver panicked, pulled a U-turn, and gunned it in the cops' direction ... at which point, we're told, sheriff's deputies drew their weapons and shot at the truck.
We're told the driver -- who turned out to be an unidentified minor -- wasn't hit ... and gave up immediately after the deputies shot their weapons.
We're told 20-year-old Sheckler -- who owns the truck -- reported the car stolen soon after the incident, claiming he had left the keys in the ignition. Sheriffs are investigating whether the driver has a connection to Ryan.
Calls to Sheckler haven't been returned.