Mel Gibson Charged with Crime
Mel Gibson
Charged with Crime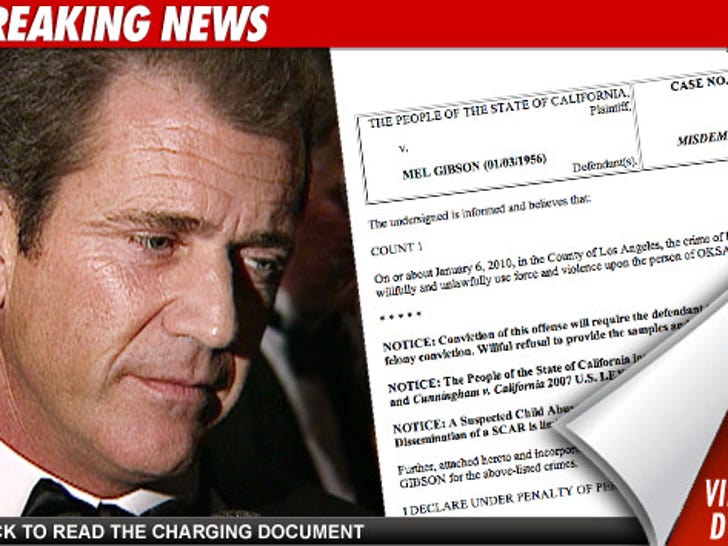 The L.A. County District Attorney has just filed a single misdemeanor battery charge against Mel Gibson.
The misdemeanor specifically targets someone who either cohabits or has a child with the alleged victim.
TMZ broke the story, Mel will plead no contest today to the charge and will not receive jail time ... but will undergo continued counseling.
The no contest plea is not an admission of guilt.
Mel must appear in court today for the arraignment and the plea, which will take place at 1:30 PM PT ... which TMZ will broadcast live.