Oksana Grigorieva NOT Charged
Oksana Grigorieva
NOT Charged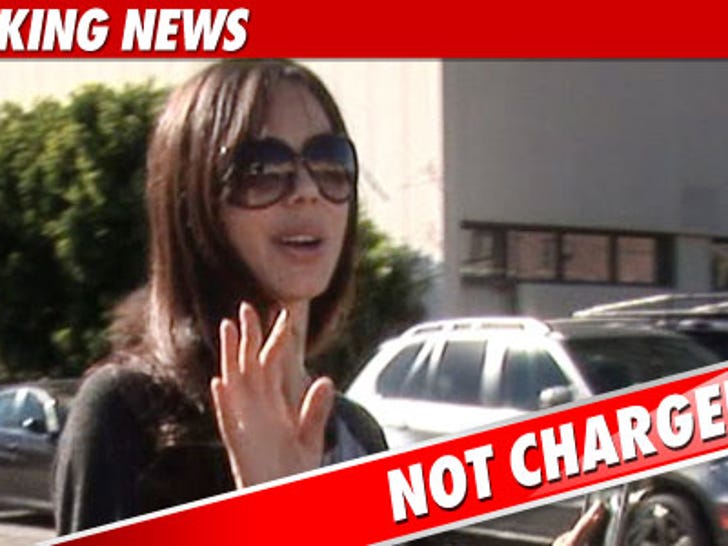 Oksana Grigorieva will NOT be charged with felony extortion by the L.A. County District Attorney ... TMZ has learned.
The extortion investigation was launched in connection to the $15 million deal she signed -- and then rejected -- during child custody mediation with Mel Gibson in May, 2010.
In the deal, Oksana was promised a house, assets and other goodies ... plus the guarantee she wouldn't release the infamous audio tapes.
A rep for Grigorieva released a statement saying in part, "Ms. Grigorieva will now concentrate on co-parenting Lucia, resuming her charitable work for the children of Chernobyl and moving forward with her life."