TMZ Live: Pentagon to Pawn Stars: We Saw It on TMZ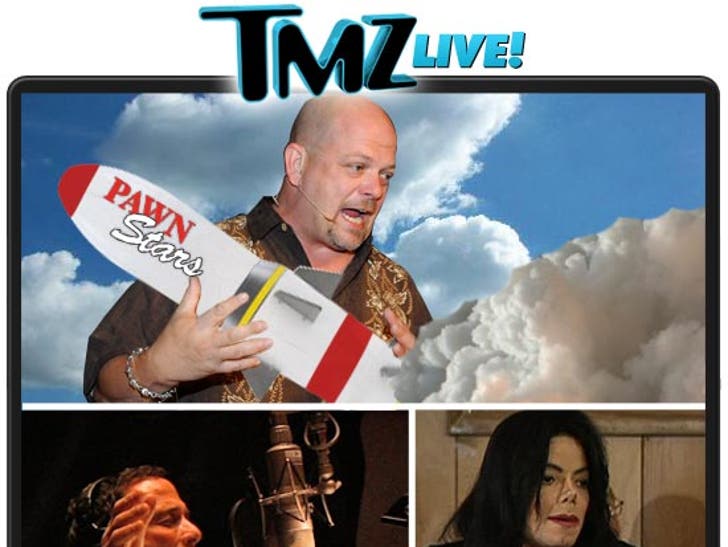 (0:00) On a serious note ... you can help the survivors of the Japan earthquake and the Pacific tsunami by CLICKING HERE.
(1:15) The "Pawn Stars" missile crisis ... Ryan has all the details.
(3:21) A lot of BIG developments in the Dr. Murray manslaughter case!
(6:30) Harvey's version of "My Way" -- produced by Paul Anka -- was released today on iTunes!
(7:45) We play a trick on Harvey ... you've gotta see it!
(9:21) And now ... a preview of Harvey's music video!
(11:05) Rick Harrison from "Pawn Stars" is on the phone! He gives us all the juicy details on the missile crisis.
(15:30) Evan -- a big "Pawn Stars" fan -- grills Rick.
(18:30) Twitter time ... and they're ALL about Harvey's single.
(22:40) How the hell did the Michael Jackson surveillance footage get erased?
(28:50) Why does "My Way" cost $1.29?Tyler explains.
(32:28) Suri Cruise with a box of Penis Gummies? You better believe it.
(34:00) How much money can Oksana milk out of Mel for attorney's fees?