'National Anthem' Leprechaun Fires Back at Dodgers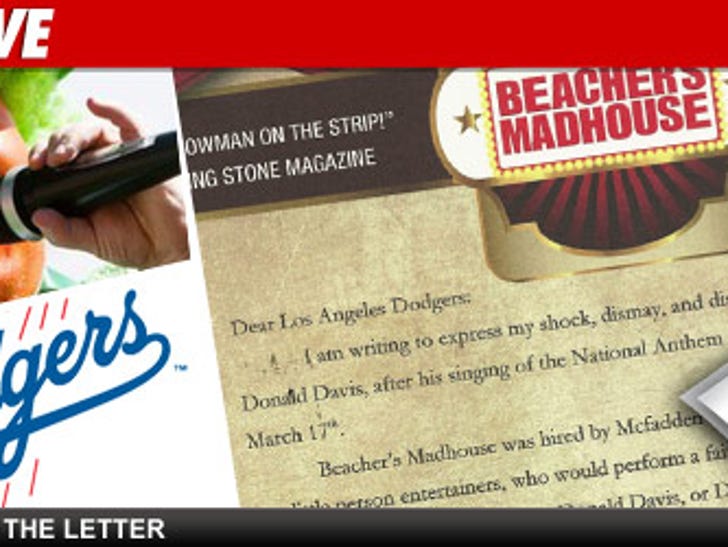 The leprechaun who screwed up the National Anthem at yesterday's Los Angeles Dodgers game says the team "embarrassed and abused" him after making what he calls a tiny mistake.
TMZ obtained a letter from Jeff Beacher -- owner of the company that dispatches armies of little people to parties. Jeff claims Donald Davis ... aka the leprechaun ... worked tirelessly to learn the "Star Spangled Banner" before yesterday's Spring Training game -- but "under the pressure of the moment, forgot some of the song's lyrics."
Donald claims after he finished singing the Dodgers ripped him a wee one by accusing him of intentionally messing up the song as a prank.
Donald's demanding a formal apology from the blue crew for "cruel and insensitive treatment."
Calls to the Dodgers were not returned.