Corey Harrison aka Big Hoss -- Arrested for Battery
Big Hoss
from 'Pawn Stars'
Arrested for Battery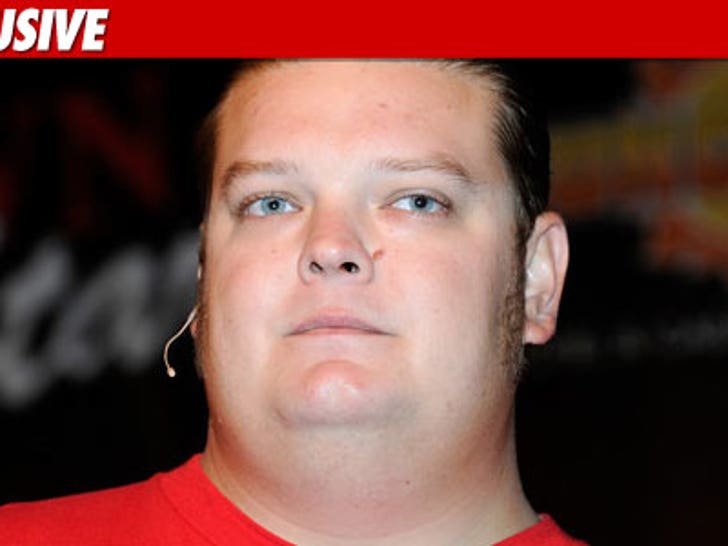 Corey "Big Hoss" Harrison -- the grandson on the History Channel show "Pawn Stars" -- was arrested last night after a bar fight in Big Bear, California ... TMZ has learned.
Cops arrested Harrison on suspicion of battery with serious bodily injury and resisting arrest -- both misdemeanors. Law enforcement sources tell us Harrison was arrested at the bar.
Harrison was released from custody at 8:00 AM this morning.
UPDATE: Law enforcement sources tell us cops were flagged down by a security guard at the bar after Harrison had gotten into a verbal dispute with another patron ... and the guard feared the dispute could have gotten violent.
Cops tell us ... after officers arrived and spoke to both Harrison and the other guy, Corey pushed one of the security guards and slightly pushed an officer.
Officials claim Harrison was held in custody for several hours because he was drunk -- and needed time to sober up before he could be released.
A lawyer for Harrison tells TMZ cops asked him to apologize for the verbal spat at the scene, but Corey felt he did nothing wrong and refused.
Harrison maintains he did not get physical with anyone.