Big Hoss Arrested -- The Biker Standoff
Big Hoss Arrest
The Biker Standoff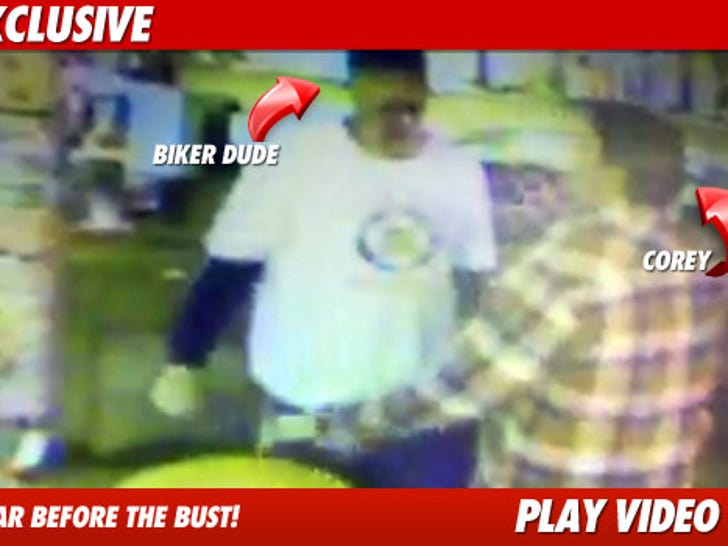 Corey "Big Hoss" Harrison nearly brawled with a bandana-sportin' biker guy on the night he was arrested in Big Bear this weekend ... and TMZ has obtained footage from inside the bar.
Harrison and the biker guy never came to blows -- but the footage shows the men in a heated verbal exchange inside of Murray's Saloon and Eatery late Sunday night after Corey had been doing some drinking.
The owner of the bar tells us Corey and the biker got into a verbal argument over something motorcycle-related ... but just when things started to cool down and the two men shook hands ... tensions once again flared and the guys decided to continue their argument outside.
As we first reported -- a security guard called police fearing things would get violent ... and cops arrived before things could get ugly. However, Corey was taken to jail for allegedly pushing the security guard, and then nudging a cop.
After Corey was released, we're told he returned to the bar and apologized to the owner for his behavior -- and bar employees helped dig his truck out of the snow.