TMZ Live -- How Chris Brown Escaped Arrest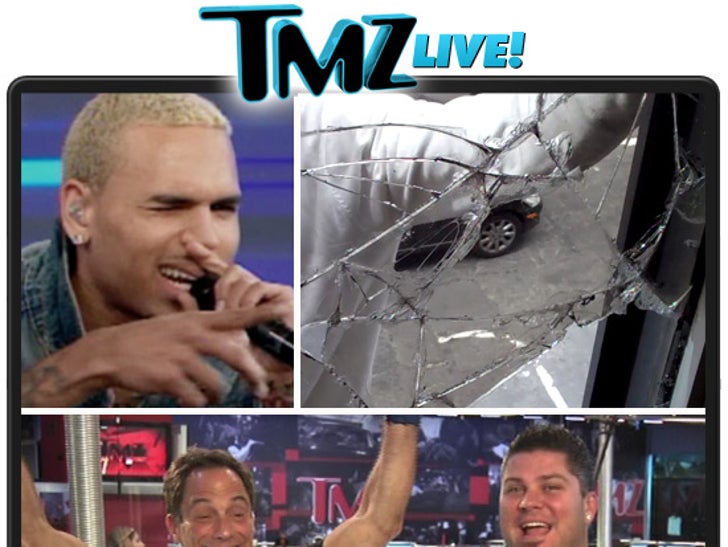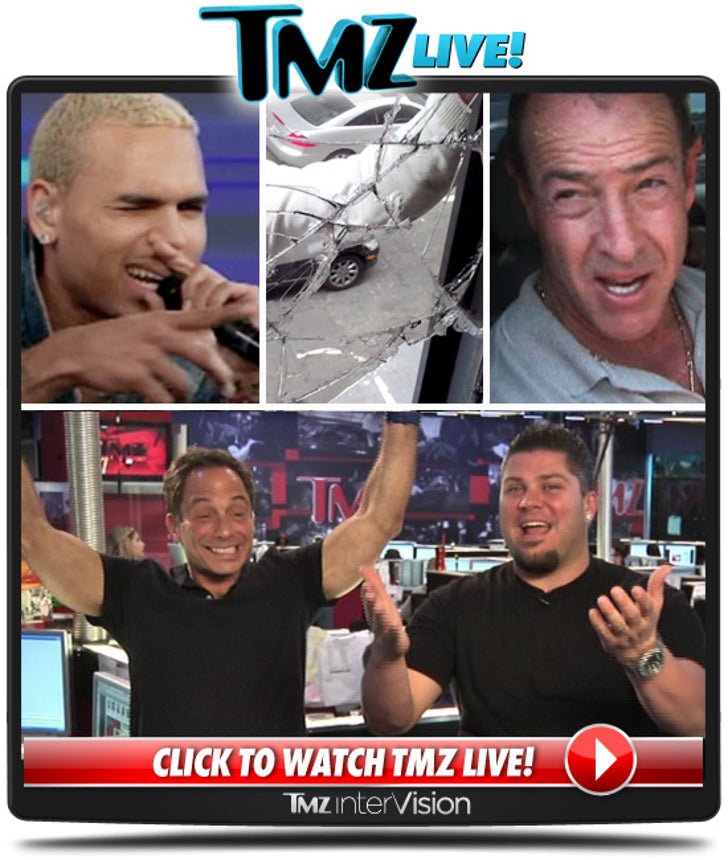 (0:20) Chris Brown didn't learn much from his anger management classes -- because dude went ballistic after his "GMA" appearance this morning.
(1:30) Lawrence Taylor's attorney put Gloria Allred on BLAST today.
(3:48) Michael Lohan is SCREWED over his domestic abuse arrest.
(4:29) Why is everyone so mean to Harvey during TMZ TV? Evan explains.
(7:05) Will Howard Stern win his lawsuit against Sirius?
(9:35) Did "GMA" set up Chris Brown?
(10:30) "Spaceballs" gets two thumbs down from Harvey.
(11:35) Skype question from the Philippines ... but all Harvey wants to know is if he'd be killed there for his version of "My Way."
(14:30) Do news organizations submit the questions they're going to ask beforehand? Harvey says no ... Mike says yes.
(17:50) Would Harvey swap his role in "Volcano" for one in "Airplane?"
(19:30) Live from TMZ's office in New York.
(23:10) Will Bruno Mars 's prosecutor lose his job over his coke bust?
(24:33) Facebook question -- what's the worst that can happen to Chris Brown?
(26:00) Twitter support for Harvey's horrible shirt from yesterday, which looked like Puff the Magic Dragon's throw-up.